A Special Note For You From The Creators Of Thinking Into Results
Bob Proctor & Sandy Gallagher
Why Is Thinking Into Results Different?
Thinking into Results is not a course, but a transformational mentorship program.
Immediate impact
This program will help you completely rewire your mind & your business to rewrite the rules that are keeping you trapped beneath the glass ceiling of your own making. (Don't worry! That's the first thing we'll be busting down!) In fact, you will experience a quantum leap in your results from the FIRST MOMENT you begin this program.
Strategic Repetition
The impact of each individual phase in the Thinking into Results process is maximized via the power of repetition — the first and most important law of learning — which causes a fundamental shift of the mental processes that create your results. Through this targeted repetition, you will QUICKLY and AUTOMATICALLY form the habits that lead to long-term permanent success and fulfillment.
Lifelong Application
With each new goal you realize, you'll find yourself aspiring to ever-higher levels of achievement and fulfillment. Your desire to be, do, and have more never should and never will diminish — and neither will the power of this system. With it, you will permanently possess the power to achieve ANYTHING you truly want, in any area of your life, for the rest of your life. You will have your repeatable formula for any goal.
Reprogramming your mind is the ONLY & the FASTEST way to rapidly grow your business and live a life of FREEDOM...
A 6-Month Success Acceleration Mentorship for growth oriented entrepreneurs with Mindset Coaches Tanja Becker & Derrick de Meza.
Thinking Into Results is a powerful system based on 60 years of intensive research into the science of personal achievement – what really makes successful people successful.
The process is developed by world-renowned success expert Bob Proctor and a legendary corporate attorney Sandy Gallagher.
It is the most powerful process ever created for quickly and permanently transforming any goal, dream or desire into reality.
Here's What You'll Learn
Get the full roadmap to success in 12 steps
Week 1: A Worthy Ideal
Most people struggle to set and reach their goals because they don't know the science behind goal creation and achievement.
Learning principle:
GOAL SETTING AND ACHIEVING
BENEFITS:
Unlike other programmes, I'm going to help you understand the importance of having goals that excite you, inspire your and promote quantum leaps within your results. Thinking into Results, you will be encouraged to set goals that stretch you, which helps you to move forward to what you want. When you are inspired and moving forward, you are part of something bigger. You will develop a clear plan that will be reversed engineerd into 90-day block to ensure you achieve maximal effect with minimal effort.
Week 2: Knowing-Doing Gap
Most training gives you information on how to do your job or earn more money, but it seldom results in better results because your habitual thinking keeps you from acting on what you know.
Learning principle:
RETURN ON INVESTMENT
BENEFITS:
Thinking into Results helps you implement what you already know and change your behaviour to close the gap between what you know and what you do. Instantly speeding up how effective, efficient and productive you are.
Week 3: Your Infinite Mind
Other programmes only create a temporary improvement in your behaviour because they only target your surface issues.
Learning principle:
PRODUCTIVITY AND EFFICIENCY
BENEFITS:
I will teach you to implement change at the root cause of your behaviour, which is your paradigm (a multitude of habits and beliefs). During this program, you will be creating permanent change, by identifying and taking planned steps that will change your non-productive habits and replace them with productive habits and analysing your current beliefs in alignment with your goals.
Week 4: The Secret Genie
Everything operates by law wether you are consciously applying this method or not.

Learning principle:

PEAK PERFORMANCE

BENEFITS:
This lesson teaches you how your mind actually works and the mental laws that apply to the achievement of your goals with ease. A process by which you unlock your true infintie potential. This is where you can break from the past results and habitual behaviours, to reach your peak performance in your business and life.
Week 5: Thinking Into Results
We are so conditioned to think and make decisions based on outside circumstances (bank balance, skills, experience, education) these physical results are only a direct reflection from previous thinking, not a dictaction of your potential. Living from here and basing decision on outside circumstances creates more of the same.
Learning principle:
INNOVATION AND PROACTIVE THINKING
BENEFITS:
This module teaches you how to think, act and make decsiions form your higher self. To stop living through your five senses and engage your higher mental faculties. Helping you devleleop creative, innovative solutions to challenges and increase your success and hapiness.
Week 6: Environment Is But Our Looking Glass
Your beliefs about you are based on the continues thoughts you have about yourself and they have now become fact and a place on which you place your self-worth and abilities.

Learning principle:

A WINNER'S SELF-IMAGE

BENEFITS:
This lesson teaches you to change the image of yourself and create quatum leaps. Your current results demonstrate how your self-image is programmed, I will help you think, act and achieve the goal, to close the gap from your current results to what which you deserve. This is the lesson where you will learn to upgrade yoru finanical thermostat so you start attracting more abundance from your desired state of income.
Week 7: Trample The Terror Barrier
Fear is something that stops us from doing many things, causing procrastination, doubt, frustration and worry. It's the #1 cause of failure.
Learning principle:
OVERCOMING BARRIERS TO SUCCESS
BENEFITS:
You will gain an understanding of your fears and taking action despite those fears. Bob will teach you the 4 psychological steps you must take to move into a state of faith. I will help you implement this in your specific situation and how you an instantly take a quantum leap. As you overcome your fears, your goals stretch, your self-belief and confidence mutliplies and you realise more of your potential.
Week 8: The Power Of Praxis
To create the permantent and CONSISTENT change you must create the new habit and belief at a subonconsious level. Taking action from a place of fear, doubt, frustration, worry and limitation cause an equal and opposite reaction. This is the secret link to lasting success.
Learning principle:
ALIGNING ACTIONS AND RESULTS WITH BEHAVIOUR
BENEFITS:
You will understand the connection between your beliefs and behaviour and how to integrate your goals from the conscious to the subconiscous mind, where your results are created.
Week 9: The Magic Word
An essential element that is often misunderstood is attitude. Your attitude towards your business and life will be be life's attitude to you. Develoop a bulletproof attitude to lead in your professional and personal life.
Learning principle:
ATTITUDE AND MINDSET OF HIGH-ACHIEVERS
BENEFITS:
Thinking into Results gives a very complete defintion of attitude and how important it is in achieving the results you want. This results in you being focused with your thoughts, beliefs and actions aligned as you learn how to create and operate form a positive mental attitude regardless of the situation.
Week 10: The Most Valuable Person
To lead others, we have to learn how to lead ourselves first.

Learning principle:

EFFECTIVE LEADERSHIP

BENEFITS:
Leadership isn't about people management, it's about people developement. This lesson develops qualities of leadership through higher levels of awareness and inspiring others through demonstration. Focusing on the creation of a postive environment where individuals are appreciated for the work they do.
Week 11: Leaving Everyone With The Impression Of Increase
One should never give with an expectation to receive.
Learning principle:
PROFIT THROUGH SERVICE
BENEFITS:
A very powerful lesson teaching you how to create positve energy force, so that you attract high qualtiy clients or people in your life on demand. As a result of this lesson, you will look for ways to make everyone you come in contact with feel valued and appreciated. Your lcients will seek you and your services out because of the service provided, giving you repeat clients with ease.
Week 12: Magnifying The Mind
You don't need to know everything to accomplish your goals.
Learning principle:
TEAM PROBLEM SOLVING
BENEFITS:
Magnifying the mind, through our monthly mastermind, results in un precedented increases in your performance and achievements. This is a structured in a way in which you support and back the idea and share income opportunuties. This is the leasson to quantum leap!
What's Included...
Everything you need to rapidly accelerate your income & live a life of uncommon freedom...
Thinking into Results Program
Lifetime digital access to Bob's no 1 success system, "Thinking Into Results". You'll get access to all the video modules and every tool you need to rapidly grow your business with ease.
Scientafically designed study routine
Your own digital participant guide with worksheets to help you expand and challenge you to apply what you have learned.
A 6-Month Mentorship with Tanja & Derrick
All the coaching you need to unleash your potential, elevate your mindset, and make radical upgrades to your bottom line.
Weekly Live Coaching and Q&A Calls
Interactive 60-90 minutes zoom calls each week, giving you the support, encouragement, answers, and expert guidance you need to keep moving forward on your journey to achievement.
48 one-to-one Private or Group Coaching Sessions
Laser coaching sessions with personalized and tailored feedback you need to see your blind spots and make the changes necessary to radically skyrocket your bank balance.
Accountability & Ongoing Support
Accountability will be the insurance policy you need to break through your income ceiling & master the inner game of business.
Community Support & Mastermind Group
Connect with a supportive and loving group of like-minded people who motivate and inspire you. Most people struggle and have a hard time with most programs because of ONE THING...ENVIRONMENT
Get Clarity And Direction To Take Your Results To The Next Level
Enroll Now & Get 2 FREE Bonuses Worth Over € 1.400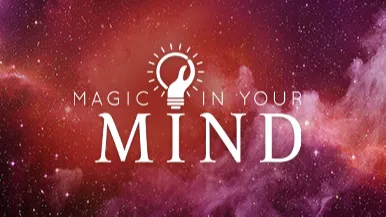 Bonus #1
Magic In Your Mind (Value € 497)
Understand and Apply the Higher Side of Your Mind. Move beyond mere mental activity to real thinking. Originate thoughts that vibrate in harmony with whom you want to be, do and have. Consciously use your imagination to purposely bring your goals to life and create a life that looks exactly the way you want it to look. Transform any challenge by changing your perception of the situation. And much more.
Bonus #2
Path to agreement (Value € 997)
Path to Agreement shows you that selling is not talking to people about a product or service. It's not being pushy, aggressive, or competitive. It's not one person winning and the other losing. Professional selling is a win-win proposition. It's leading a prospect down a path of agreement. It's finding out something they want, mixing it with something you have, and then giving it back to them. Path to agreement is an action-oriented course that explains four powerful concepts for building your business.
Vir Jesse
I completed the coaching process at Derrick in September.

Before I started the coaching process I was already working on self-improvement and I had the idea that I had already developed myself well in this area.

However, in the first few months I was already confronted with myself and the limitations I had imposed on myself.

When I started the coaching process, I was still working as a financial controller for a large real estate group. At the end (during) of the coaching I took the step to start completely for myself after working for 4 years for my old employer, where I already had the idea that I had it done well.

In addition, together with my dance partner I also have a dance school where I also had the idea that everything was going well and well.
However, we were able to take certain steps during the process, get to know ourselves better and especially in the field of self-image.
This has resulted in holding events in collaboration with well-known international artists.

Derrick, I can't say it often enough. Thank you so much for offering the coach and especially thank you for the sparring person you are.
LET'S TAKE A LOOK AT YOUR OPTIONS:
The gain of taking action or the pain of regret
Scenario 1
It's 6-12 months from now. You're still plugging away, banging up against the same income ceiling you had before. You're frustrated & stuck.
And now the Thinking into Results Mentorship costs thousands more per year. Or worse! It's 10 years from now and you're still not fufilling your potential.
You're still trying disjointed marketing tactics, reading endless business & personal developement books, and trying to use external levers to change your internal battles.
Scenario 2
You join the Thinking into Results Mentorship program where you learn to reprogram your mind to rapidly accelerate your income – with everything you need in one place to think, act and finally create 6-figures & beyond with ease.
Time is the great equaliser, every second you stay stuck is a second you will never get back.
If you don't do this now then what will happen?
You'll be in the same or similar position this time next year because you didn't change your mindset.

You're holding yourself back from anything better in life.

You won't feeling happier, more calm, more control, more time.

You're deciding to let the current results you have perpetuate.
One more thing...
If you are experiencing any fear, it's just your mindset trying to keep you safe.
"The cave you fear to enter, holds the treasure you seek."
It's a DECISION to change your way of BEING. This program will get you there.
Just Imagine...
Relaxed and at peace knowing that you're armed with a proven system that can turn your dreams into reality at any point for the rest of your days.
Happy and fulfilled having enough time and freedom to spend with family and friends, to go on vacations, and enjoy each moment to the maximum.
Financially secure, waking up knowing there's money in your bank account and able to pay for the dream house and car, the fancy restaurants, the perfect gifts for the kids. Plus college funds, investments, the best private insurance...and everything else that was once out of reach.
Understanding, applying, and working in harmony with the Universal Laws, attracting opportunities in abundance.
Looking and feeling good, both mentally and physically. No more unhealthy habits.
Spending time with like-minded people, high achievers that motivate and inspire you daily, with entrepreneurs, leaders, experts that keep themselves at the top of their game.
Living the life you've always wanted to live.
YOU HAVE NOTHING TO LOSE & EVERYTHING TO GAIN
why is thinking into results is different?
What if I am not clear on what I want or my goal?
Who is this mentorship opportunity for?
I have studied personal development for some time now, will I get anything new?
Will I get feedback on my progress during the program?
How much time will it take to get through the program?
I Can't Afford It Right Now
Our Peace Of Mind Guarantee
Lifetime Access
You will have lifetime access to the program.
An Unconditional 30-Day Money Back Guarantee
30 Full days of unlimited access to listen to the program, try out the tools, receive coaching and see the results.
Risk Free
Not 100% thrilled? Let us know and we'll give you you a full refund.
It's time for you to start thinking into results
Special Discount: Enroll Now & Enjoy XX% Off